haskinsmaleart.com
Biography of David W. Haskins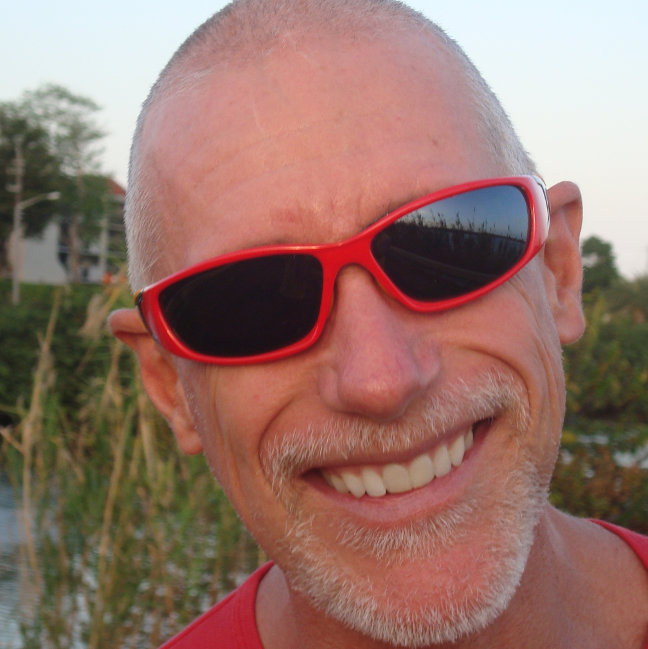 picture of David W. Haskins - February 2013
· 1955 Born in Framingham, Massachusetts USA January 14th, a Capricorn. Mother broke water in Woolworth's! Being her fourth child, she thought she had it down.

· 1960 - 1970 Excelled in art and math in grade school. Sketching and a passion for cars were a favorite pastime. Warm feelings for adult men.

· 1971 - 1972 Junior and senior high school years, tried heterosexuality…didn't like it. Always thought something was missing. Began sketching men.

· 1969 - 1972 Trained to be an architect but pot smoking got in the way of learning calculus. Excelled in art, biology and technical drawing.

· 1973 - 1975 Attended Babson Institute for business education at parents suggestion. Hell, that's all they'd pay for! Took art appreciation courses as electives.

· 1976 Blasted out of the closet when mother discovered her naked son with then current suckbuddy, post orgasmic. Father vomits.

· 1976 - 1989 Love relationship with Cliff Chirgwin lasts thirteen hard working, hard partying years. Both Cliff's and Dave's parents came to accept their sons' sexuality.

· 1976 - 1987 Serve time and much effort in family owned Oldsmobile dealership in Wellesley, Massachusetts. Began cleaning toilets, proceeded through all positions in the Parts Department and all clerical and managerial positions in the Service department. Last three years held the position of Service and Parts Director along with being on the Board of Directors. Instrumental in the computerization of the entire dealership operation. Lusted after most of the technicians…

· 1978 Designed and built passive solar home with lover, Cliff on a 17 acre lot in Holliston, Massachusetts, a dream come true for both of us.

· 1976 - 1985 Helped run three successive suburban gay social clubs, hosting many events in our home in the woods. Cliff and Dave had met at one of these meetings.

· 1987 Decision made to leave family business due to a ceiling to advancement caused by a then homophobic uncle and a need to pursue a CAREER IN ART.

· 1988 Courses in artistic anatomy at Boston Museum School of Fine Art.

· 1988 In September, lover, Cliff was diagnosed with esophageal cancer. Five months of chemotherapy, radiation and David's full time care could not help. Cliff's liver failed causing body death on February 5th, 1989. David realized Cliff's spirit move from his body and float above…giving them both proof of the life after.

· 1989 resumed art courses at Danforth Museum of Art in Framingham, Massachusetts under the tutorage of Boston artist, Michael Dowling. Training in drawing, painting, pastels, landscape painting, fresco, and TEN semesters of Figure Drawing.

· 1989 - 1991 Executor of past lover Cliff's estate, 26 months of red tape and TAXES.

· 1989 -1992 Two mismatched rebound relationships. Gave them both a real good try but I had to terminate them (the relationships, not the ex-lovers).
August 1990 - while attempting to purchase a life insurance product, blood test results revealed an HIV+ status. Devasting emotionally at first, but got through it. And I am still around and very healthy.

· 1992 -1993 fell in love with a lusty, hairy, farmboy stud. Purchased and renovated a circa-1900 bayside cottage in Hull, Massachusetts with year round over bay sunset views. This lover, David C. Anderson, at 41 succumbed to complications of AIDS, twenty-one short sweet months after this relationship began.

· 1993 August brought the unexpected meeting of Danny, WHILE CRUISING FOR ANONYMOUS SEX IN A NOTORIOUS MASSACHUSETTS PARK. (We lived 16 years together but in 2010 we chose different residences. I love Danny emensely as one of my closest friends.)

· 1994 A horrible storm filled New England winter helped make the decision to move to SOUTH BEACH very easy.

· 1994 Missing creative drawing, took figure drawing class at South Florida Art Center. Frustrated by having to draw too many women models. AND THEIR TITS.

· 1995 Purchase South Beach condominium after falling in love with the neighborhood and its then bohemian/international atmosphere.

· 1995 August: Began hiring local gay men to pose for current series of artwork in pencil, charcoals and pastels. What a blast to FINALLY be doing what I was born to do!

· 1996 Eight works displayed as part of the international symposium GAY DESIRE at the Mantel Inn hotel lounge, South Beach, during the entire month of April. Continued drawing more hot men…

· 1997 Published in HOTSPOTS! magazine on March 14, a two page spread featuring six works. Still more men sprawled in front of my easel.

· 1997 One-man art show BODY LANGUAGE at nightclub SALVATION, May 10th,featuring three works in the downstairs entry lounge and eight more dramatically lit upstairs. Over 1000, mostly men, some questionable, were exposed to David's work for the first time. Many returned to particular pieces that moved them. This night was an incredible ego boost.

· 1997 - 1998 Works displayed at the gallery ART FRENZIE in Wilton Manors / Fort Lauderdale throughout the tourist season culminating with a one-man show displaying 42 works during February 1998. Good exposure, sales made…even found two new models!

· 1998 Published in SCOOP magazine on March 18th. Drew my first man in leather.

· 1998 Display of works at THE EROS LOFT GALLERY in Pompano Beach, August 1998 to March 2002.

1998 Display of works at CATALOG X in South Beach, September 1998 to June 2000.

· Late 1998- early 1999 Creating this web site for the Internet.
February 15th 1999 - 3:00 AM The Male Art of David W. Haskins website launched.
February 28th 1999 - Six works installed in the amazing gay male artist virtual gallery: El Museo del Gayo From Spain, this virtual gallery had fantastic art in 15 galleries including over 100 gay artists ranging from Michaelangelo and Leonardo Da Vinci to contempory artists such as David Hockney, Michael Leonard and Douglas Simonson. To have my work included among these heavy hitters blew me away. Unfortunately Spanish critics have brought down this wonderful site many times and currently it is not running.
After five weeks on the net, my website is trashed on March 23rd 1999 by phobic minister at Fortune City. Advise: Don't bother creating a site with any nudity at this phobic company.
March 30, 1999 - With some help from net friends, I was informed about my 2nd webserver and the site was running soon after again.
April 1, 1999 - The artpiece, THREE STUDIES OF JIMMY is published on the front page of Miami South Beach's WIRE magazine, the longest running weekly publication on South Beach.
April 2, 1999 - Published in HOTSPOTS! mag, Florida's largest gay publication. Art work featured: HE LIKES WHAT HE SEES.
1999 Creating a few more original pieces with more hot men, including the hairiest muscular man and the most experienced sexy man I've ever drawn...both pieces in my 1999 Artwork gallery.
Years 2000 to 2002 - After living & creating in a cramped Miami Beach condo Danny & I moved to a home in Shorecrest, the most northeast neighborhood in the city of Miami, also one of the oldest and quietest. Besides a large very private yard, the property has a large bright room used as my studio. My house partner Danny and I spent many months removing many unfortunate design elements (including horrid popcorn ceilings in 7 of the rooms) of the former owners and made the property our own with many rare sub tropical plants, fresh paint & refinished terrazzo floors. Updated electrical with lots of track lighting showcased much of my artwork. As of May 2002 we finished painting all of the interior rooms and finished the design and execution of a tropical version of Monet's gardens. In winter months, the back yard proved to be a wonderful backdrop for my handsome models.
January 23, 2001 - My father, E. Douglas Haskins passed away after a major stroke 6 days earlier. He was a wonderful warm funny man who cared for his family above all else. He trusted me to be his estate executor to ensure the well being of my mother in her last years and his four children. We all miss him dearly. My father helped make it possible for me to continue along my creative path.
In 2002, I was finally back at my easle but not enough.
December 29, 2002 - My mother, Mary G. Haskins passed away after a nasty fall earlier that month. Mary was a determined mother, grandmother, great grandmother, a loyal wife and a credit to her community. She devoted most of spare time to volunteering in various charitable organizations including The American Red Cross and her church. She was politically involved in town politics as a town meeting member for over 30 years and campaigned for others she deemed worthy. Her love of gardening certainly transferred to me. Her fiesty loving spirit will always be part of me.
With both parents gone in less than two years, the early months of 2003 left me feeling quite disoriented. I had no idea that their passings would have such a strong emotional impact on my middle aged life. Doug and Mary were amazing role models for me and after some adjustment, so supportive of my different paths in life. I'll forever be indebted to them.
November 29, 2003 - Hosted a gallery night for a South Florida gay male nudist club. Two friends, who are members, convinced me to have this gallery night to showcase my art. The club supplied the wine and cheese, etc. Ninety men came to disrobe, view my art and be sociable. Two men bought art and I got 5 new models from contacts from the evening. The profits were donated to a local shelter for HIV+ homeless in Miami.
By December 2003 five of the club's members posed for me. Hadn't been this busy with my art for over 4 years and it felt GREAT. The folks' estate business plus our home/garden renovations really cut into my artwork time during the last few years.
Early 2004 - Back in art creation mode regularly and also ramping up for web site improvements (now employed) and preparations for production of affordable reproductions of many artworks.
April 3, 2004 Affordable high quality photo prints in sizes from 5X7 to 20X30 available of 49 (now over 160) works through business partner Shutterfly.com. Note cards and more are available of the same images as the photo prints displayed at the Shutterfly site.
February 2005 - "UNZIPPED" magazine reviewed "The Male Art of David W. Haskins":
"What's Black & White and Stiff All Over? written by T. Hitman of "UNZIPPED" magazine.
Years ago, artist David Haskins and his long-time partner Danny fled the chill of New England winters for the warmth of Miami, where they finally set up the perfect studio in which he could create. Now Haskins' breathtaking male nudes are getting much deserved exposure, thanks to the artist's online gallery. The viewings are divided into separate wings, each devoted to a specific medium: chalk pastel drawings, commissioned portraits, black and white pencil drawings, oil pastels, etc. Some of the most stunning works are in the colored pencil gallery, where studies like "Carter" (a tough trucker-type posed on his back, with his hard dick snaking over his hairy stomach), and "A Contemporary David" can be found. The later is a personalized tip of the hat to Da Vinci's (correction: Michealangelo's statue) nude, represented by a Latino who swings an uncut cock with a luscious trunk of foreskin below his six pack abs. Haskins never uses photography as source material for his art; as an added erotic plus, all of it is based on South Florida men he's hired to pose for inspiration. Judging by his "Early 2004" sketch page, it's been a hell of an inspiring year for Haskins: "What Goes Up Gets Drawn" shows another hunky Latin god, barefoot and boning; "In The Eye of The Beholder" is a close up of a cock with a Prince Albert piercing; and "True Love" depicts a comforting take on romance between two older gay men, perfect for Valentine's viewing."
2005 - The first half of '05 was very busy with creation of new works. The second half was less so due to family matters which needed attending to.
February 10 thru June 27, 2006- 13 pieces displayed at The Boy Bar 1220 Normandy Drive Miami Beach, Florida
October 9 through Nov 16th 2006 - pieces displayed in the multi-artist "Art Erotica" exhibit at Art Expressions Gallery 1212 NE4th Ave. Ft. Lauderdale, Florida 33304
January 4th, 2007 through March 31. 2007 - 6 pieces displayed in a multi-artist exhibit at Art Expressions Gallery 1212 NE4th Ave. Ft. Lauderdale, Florida 33304
September 27, 2007- Art Review at GayArtblog.com:
"A very prolific artist, Haskins' gallery of homoerotic art is a collection of the artist's charcoals and pastels from 1995 up to today. Although the rendering of anatomy has been clearly bettered over the years, Haskins' constantly has infused his erotic drawings with sensitivity all the way. A very nice (and very large) body of work on the whole, even though the similarity in technique and motif do make the gallery a teeny bit monotone after a longer visit. But absolutely worth a visit, if only for the poetry and sensitivity of his nudes."


December 6, 2007 - Art Clients can FINALLY use their credit and debit cards to purchase original artworks at this site.
May 2009 - review at Manhunt Daily Blog
"Drawn To You: The Erotic Art of David W. Haskins
There's a calmness to the erotic art of David W. Haskins that you won't find in fellow artists like Ismael Alvarez's work. Instead of rock hard cocks and explicit action, you get men napping, lying on their stomach or cuddling with their partner.
When a hard cock does appear, it's never in action--as if a man had fallen into a deep slumber of naughty dreams and became aroused as a result. The tones of his images are subdued, oftentimes fading into the background and allowing the viewer to focus on the true male beauty that lies before their eyes.
In other words... these may be drawings, but I'd totally jerk off to them seven or eight times in a row."
- Dewitt
July 9-15, 2009 - Discovered that my website was not working. The next day I learned the reason why; my former web host had gone out of business and left me virtually stranded. After a few frustrating days learning what I needed to transfer my domain and sending many emails, I finally found a new host for my site and a new registrar for my domain. During my wait for responses to technical details, I took the time to reorganize my site to make it more consistant throughout and easier to use. Color, contrast and brightness level were also adjusted on many of photo captures to be more accurate to the originals.
July 15, 2009 - Reloaded this improved site to the web.
2010 - Art production reduced due to a decision to move from Miami to Oakland Park, Florida. Both our previous home and new one needed seemingly endless repairs, upgrades and lots of painting. Months were devoted to these improvements. As of June 2010, I was finally back to my art business, updateing this site with 4 new works and ready to work with models again.
2011 January - added "Reviews" page to this site including emails from today back to 1998.
2011 June - added 2011 Artworks page to this site.
---
March - April 2014 - Decided to completely rebuild this website, with a new index sorted mostly by model body type,
larger format images of the art
and many more Print On Demand Options.
...completed April 19th, 2014.
---
August 16th, 2015 - A wondrous day when I got married to Steve Tuck at our home.
Getting legally married to a handsome, funny, loving, sexy man who loves me throroughly, when 60 years young
has given me comfort in knowing our bond is true to our hearts and a larger, more important meaning to my life.
The link below brings you directly to Shutterfly so that you can browse the digital version of Our Wedding Book.
Link to Steve & Dave's Wedding Book at Shutterfly
---
MODELS: Always looking for more.
If you live in or are visiting the Miami/Ft Lauderdale area, have transportation, are comfortable with your masculine looks and want to contribute to my portfolio of work by posing, please view my Model Information Page
---
Thanks for your interest in my art and life.
Please email me with your thoughts at CLICK HERE TO EMAIL DAVID
---
Gallery Index