haskinsmaleart.com
The Male Art of David W. Haskins
Commisioned Portraits - Gallery  1

---

David on Vacation
chalk pastels, 2008
Having met friend David at a mutually loved beach,
recreating a walkway to that beach
for this background was appropriate.

---
Life Partners
spectracolor pencils, 2005
This couple had seen a flyer I had put up in Miami bookstore
and this was the end result.

---
Portrait of Albert
chalk pastels, 1999
This European vacations every year in South Florida.
Through my website, he asked to schedule this work.
...a complete gentleman and fun to converse with.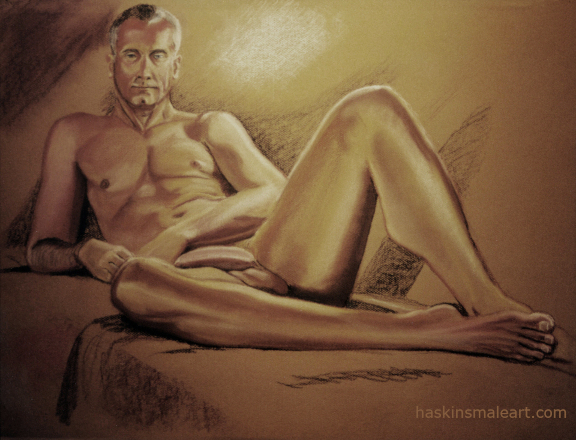 ---
Portrait of Bob
chalk pastels, 1996
This client requested this reflection / double view portrait
including the tux shirt, tie and "other" accessories.
This image lacks detail since it was upsized from a smaller file.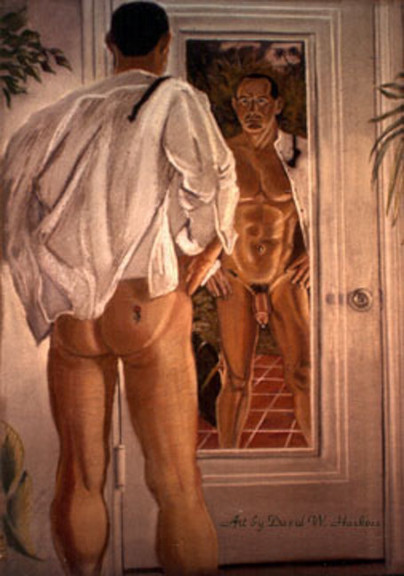 ---
Portrait of Clarence
chalk pastels, 1997
Clarence wanted to look like someone people look up to.
So I literally sat on the floor to get this perspective.
Another happy client.
This image lacks detail since it was upsized from a smaller file.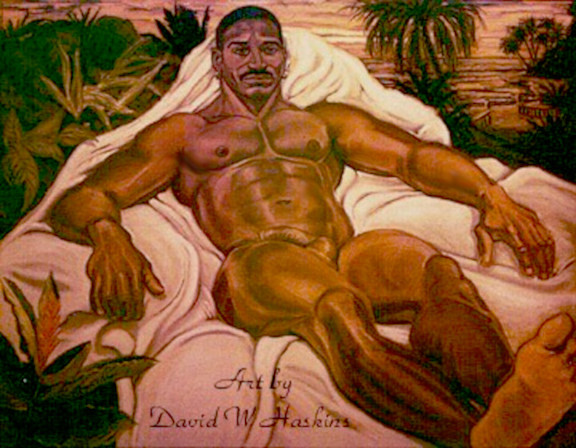 ---
Portrait of Keith
brown & white chalk pastels, 1996
Needing a work that he could show his mother, we chose this lower abs and up view.
Keith thought I had made him look like "a Nubian Warrior".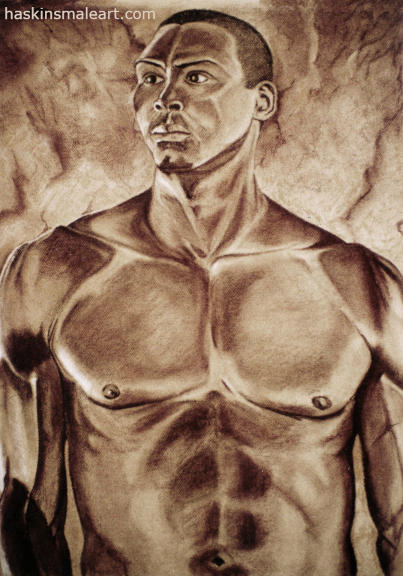 ---
Portrait of Rick
chalk pastels, 1997
I had met Rick at one of my art gallery openings in Wilton Manors, Florida.
I was taken by his handsome Spanish/East Indian mix and we worked out
a barter arrangement for payment for this portrait.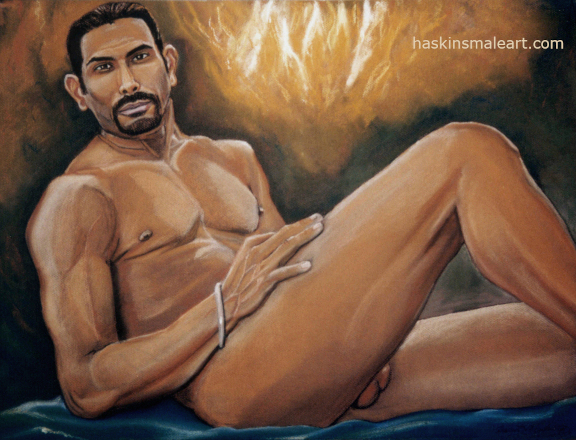 ---
Portrait of Theresa
chalk pastels, 1996
Here is the my one exception to haskinsmaleart.
After being impressed with my work,
Theresa asked if I would do one of her.
We both were happy with the results.
---
Wonderbeau
spectracolor pencils, 1996
We had met online for "other" activities.
During Beau's weekend visit, we created this portrait for him
and another work for me.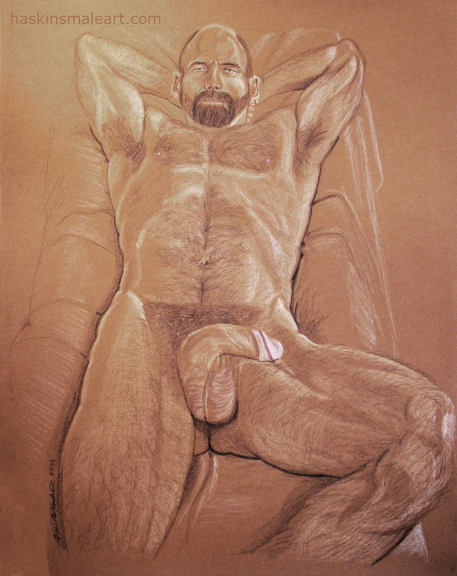 ---
Commisioned Portraits - Payment Options
If you'd like to commission your own portrait, I have a few options:
Option 1: Currency Payment: monotone works: $300.00 or full color $500.00
Option 2: Time Barter: Pose for 2 works, you chose your favorite to keep.
Option 3: I have accepted services in exchange for portraits and am open to creative suggestions.
---
All works Copyright © 1995-2017 haskinsmaleart.com